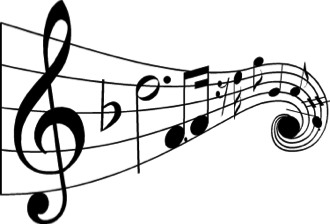 I have always had a great love for music and as a youngster I would listen to records for hours. I began cantoring in the 6th grade at our parish and in 7th grade I started taking voice lessons.

I sang throughout Jr. High School and Sr. High School in competitions and at weddings and funerals. In 1988 I won the WIAA State Music Competition for Baritone. I received a generous scholarship from the University of Idaho and continued studying voice and eventually obtained a degree in Vocal Music Education in 1992. I student taught in Moscow because I was also an RA my last two years of college. This was of course, so that I could buy a rather expensive keyboard to use for music ministry and in other settings.

In 1991 our college choir, the Vandaleers, was able to perform at the Kennedy Center and Carnegie Hall. It was a great trip and the University of Idaho Alumni paid for nearly everything. All we had to do was sell a few cassettes of a Christmas album from our choir. My relatives were a great help:)

I have been able to continue to use my voice during Mass and in other settings, including fundraisers for Project Rachel and other organizations.

I have produced three CD's. The first was called Reflections of Grace, the second Holy Darkness, and the third was a Christmas album titled A Simple Christmas.

I am currently working on a 4th CD titled Life in Christ. I have quite a ways to go on finishing it and will post a note (no pun intended) on the website when it is ready.

I am working on a form for the website to submit orders if you would like any of the CDs. That should be completed in a few weeks.

Without a doubt one of the greatest inventions of this century is the iPod. I currently have over 8, 400 songs at my fingertips and can take my musical collection anywhere I go. A lot of the music I collected in college for classes and for enjoyment.